Welcome to Fanon Fairies Wiki

As said before on your talk pages/message walls but Welcome To Fanon Fairies Wiki! As said in the rules and policies creating a Character is not so hard! So, get your ideas and start typing and creating!

75 articles have been created on this wiki.

No. of edits so far:

3,018
Welcome to Fanon Fairies Wiki!
'
"
Use Your Power To Create You Own World Of Fantasy And Reality
"

— Fanon Fairies Wiki
<center>

Fanon Fairies Wiki welcomes all the new fairies here. Feel free to add your characters page. If there is some problem, ask our founder or the other admins. All of the users here are friendly and helpful so, If you need help they will be happy to do so! Administrators are also available. Show off your creative skills!
---
---
If you're new to Wikia, please use the above links to get started.
If you already have editing experience, and you want to make a new character of your own self use the below box!

 :

All users need to review the Fanon Fairies Standards before editing any pages or entering the chat. All the rules are located there.
And for talkboxes, and signatures' problems, please review here.
HelpFul Links To Get You Started
Comments
Comments should no longer, be on Administrator/User pages, only the comments that are for the user like if her image of something is looking good you say 'Oh I like your picture' not those ones, the ones that are for this wiki for example 'I like your wiki, it is beautiful'. That kind of comments should be placed here.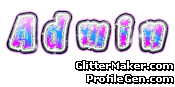 Recent Blogs